Innovation Badges
We want to recognize you for trying new innovative things in the classroom. You can click the button for the introduction presentation below for more information.
This page contains a list of all the Badges we currently have available. Below you will find a list of the badges and a description of each as well as links to resources to learn more about them. Click the image for each badge for more information about that tool. There are also forms above to apply for badges, submit new ideas, and request help.
If you have an app or technology related activity that you use and don't see it on the list please fill out the form and I will add it to our list.
1 Classroom Layout
 Break the mold of boring desks in rows and organize your classroom in a more engaging way.  This can be as simple as organizing your desks into groups or as advanced as incorporating different flexible seating options. (FREE)
2 Quizizz
Create and deploy a Quizizz assessment for your students that reinforces a topic you studied in class.  (FREE)
3 Parent Email List
Build an email contact list in Gmail and give an example of how you have used it to communicate with parents.  (FREE) 
4 Twitter
Create a Twitter account for your class and tweet out something positive that is happening with your students.   (FREE) 
5 Instagram
Create an Instagram account for your class and post an image of your students engaged in a fun activity.   (FREE)
6 Facebook
Create a Facebook account for your class and post an update highlighting something positive happening in your class.   (FREE) 
7 Facebook PLC
Join a FB group of educators in your field and tell us about an example of how you learned from or shared with that professional learning community.  (FREE)
8 QR Code
Create a QR code to share a resource with your class.  (FREE) 
9 Smore
Create a Smore news letter to share information with your students. (Has a free trial)
10 Flocabulary
Engage students in a Flocabulary lesson, activity, or video.  (Has a free trial)
11 Quizlet Live
 Get your students competing against each other or on teams to review concepts in q Quizlet live game.  (Has a free trial) 
12 Google Classroom Setup
Create a Google Classroom section for each of your class periods. (FREE)
13 Google Classroom Discussion
Post a discussion question in Google Classroom and get your students engaged responding.  (FREE) 
14 AR Explorer
Use an Augmented Reality tool like Aurasma, Walla.me, or other to create an interactive assignment.  (FREE)
15 Green Screen
Use a green screen to place yourself in a unique place that applies to a lesson you are teaching. (Free options and paid available)
16 Flipgrid
Collect student responses using Flipgrid. (FREE)
17 Google Collaboration
Have students work together to create a Google Doc (Doc, Sheet, Slide, Form) for an assignment. (FREE)
18 PearDeck
Use Pear Deck to enhance a Google Slides presentation and gather responses from your students to measure their comprehension.  (Has a free option)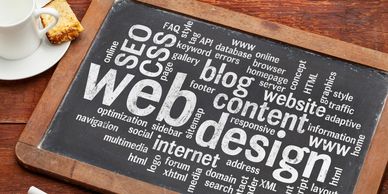 19 Webmaster
Create a website for your class using your preferred website building tool. (Free and paid options)
20 Digital Learning Menu
Create an online learning menu to support and dig deeper into a topic you are teaching in your class. (FREE)
21 Virtual Filed Trip
Take your students on a virtual field trip to visit a site online that you wouldn't normally be able to visit. (FREE)
22 Google Expeditions
Explore a location using Google Expeditions and VR goggles or Google Cardboard. (Free Options)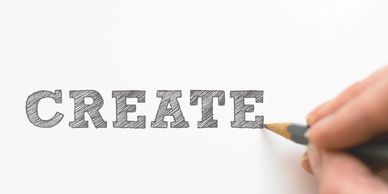 23 Maker Space
Build a Maker Space in your classroom that will support STEAM activities. 
24 Genius Hour
Get your kids focused on their passion in your content area.  Regularly set aside some time for them to work on a project of their choosing that will deepen their knowledge and desire to learn.  (FREE)
25 Breakout EDU
 Get kids involved gaming, learning, and team building with Breakout EDU.  Gets students out of their seat, thinking critically, collaborating and creating as the solve puzzles to win the game. 
26 Kahoot
Whole class game in which students compete to answer questions quickly as well as correctly.  A scoreboard updates after every question to keep students engaged and fighting for the top spot. (FREE)
27 Gimkit
Gimkit is a fun new review game designed by a kid for kids.  Gimkit is very similar to the mechanics of popular mobile games everyone plays today.  Students can improve their score by purchasing upgrades to their game with in-game currency they earn by answering questions correctly.  (Has a basic free option)
28 Blogger
Start an online blog to share stories of what is happening in your class with students, parents, the community, and the world.  Maybe your tales can inspire other teachers. (FREE)
29 Podcaster
Start an online podcast to share stories of what is happening in your class with students, parents, the community, and the world. You can interview other teachers or students. (FREE)
30 Screencaster
Use a screencasting software to record a lesson on your computer that you can share with your students.   (Free Options available)
31 Animoto
An easy to use video making tool that allows you to produce professional looking videos using templates and stock images or your own. (FREE and paid options)
32 Khan Academy
Build standards aligned online review activities for your students to practice applying knowledge and skills. (FREE)
33 Padlet
 Create a Padlet wall for students to turn in or showcase digital projects.   (FREE and paid options) 
34 Google Drive
Create a few folders in Google drive to organize your files. (FREE)
35 Google Docs
Create an original assignment for your students in Google Docs.  (FREE) 
36 Google Slides
 Create an original presentation for your students using Google Slides.  (FREE) 
37 Google Sheets
Create a Google Sheet that contains original data you gathered from your students and used for tracking.  (FREE) 
38 Google Forms
Create a Google Form to collect data or feedback from students or parents.    (FREE) 
39 Gmail Folders
 Organize your Gmail inbox with folders.  (FREE) 
40 Canva
Create a professional looking  image with Canva to enhance an activity, presentation, or website. (Free and paid options)
41 Blendspace
Create an interactive lesson with Blendspace to engage your students in a topic. (Free and paid options)
42 Thinglink
Create an interactive image with Thinglink to explain an item or concept to your students.  (Free and paid options) 
43 Socrative
 Use Socrative to engage students in a quick quiz to check for understanding, an exit ticket, to get instant student feedback, etc.  (Free and paid options) 
44 Nearpod
Create or use an existing interactive learning experience with Nearpod to engage your students in a lesson.  (Free and paid options)
45 YouTuber
 Upload a video to your youtube account that you created yourself.  I bet you can earn another badge for making the video too.    (FREE) 
46 EdPuzzle
 Get students involved and interacting with a Youtube video by creating a comprehension quiz through EdPuzzle. (Free and paid options)
47 Lunch and Learn
Attend a Lunch and Learn Session to learn more about trying new ideas in your classroom. (FREE) 
48 Cross-Curricular
Tie in content from another subject area using technology in a lesson.   (FREE)
49 Bell Ringer
Use a technology tool or app to create a quick bell ringer activity to get your students focused and on task upon entering the room.  (FREE)
50 HyperDocs
 Turn a Google Doc into a visually engaging and package learning experience with HyperDocs.  (FREE) 
51 Chromebooks
Get students diving in to using technology in class on Chromebooks.  
52 iPad (Tablet)
 Technology at the tips of their fingers, have students engaged using an iPad or other tablet with education apps. 
53 Pinteresting
Find some boards that contain useful ideas for your classroom.  Maybe even start your own board to share ideas with your colleagues.    (FREE) 
54 Pineapple
 Invite other teachers to your class to witness, learn, and be inspired by how you are trying fun new things.   Help other teachers see practical and usable ideas in action.  (FREE) 
55 Google Forms Quiz
 Make your life easier by giving a quiz in Google Forms.  You can set it up to grade it automatically and give students instant feedback and results.  (FREE)
56 Gallery Walk
Have your students complete a gallery walk, analyzing primary sources, secondary sources, photos, maps, graphs, charts, etc.  and answering questions about them.    (FREE) 
57 Learning Stations
Have your students rotate through different stations completing activities or working with manipulatives at each location.  (FREE) 
58 Digital Assignment
Take an assignment that you have previously made and convert it to a digital assignment which students can complete and submit on a digital device.    (FREE) 
59 Get Shorter
Use a web address shortener, such as bit.ly and tinyurl.com to share a link with your students.  (FREE)   
60 ClassCraft
Build a game of ClasCraft to motivate your students to compete and achieve more. (Free and paid options)
61 Word Cloud
Build a word cloud from a list of terms to present terms in a visual way.  (FREE) 
62 GarageBand
Record and edit an audio track using Garageband
63 Toontastic
Have your students create an animation using Toontastic to show their comprehension of a concept.  (FREE) 
64 Seesaw
Have your students create a Seesaw portfolio to showcase their work.  (FREE) 
65 Photomath
Have students check their math work using Photomath.  (FREE) 
66 3Doodler
Have students create a product or a piece of art using a 3Doodler 3D printing pen. 
67 BYOT
BYOT: Bring Your own Technology:   Have students use their own technology device in classroom activities.  (FREE) 
68 Digital Primary Sources
 Have students explore a digital primary source to enhance their understanding about a topic.   (FREE) 
69 Student News Programs
Have students create a video news program to explain information they have learned. (FREE)
70 Hour of Code
Introduce your student to coding with a variety of fun and simple beginner coding programs.  (FREE) 
71 Zookazam
Examine and learn about animals through this Augmented Reality application. ($1)
72 Instagrok
Have students use Instagrok to more effectively explore a research topic. (FREE)
73 StoryUp
Have your students experience a virtual field trip with StoryUp.
74 Visnos
Have your students visually explore math concepts with Visnos.  (FREE)
75 ReadWorks
Engage students in the research based Readworks lessons to develop reading comprehension.  (FREE) 
76 ClassroomScreen
Communicate with and manage your room using ClassroomScreen.  (FREE) 
77 Insert Learning
Use this Chrome extension to insert check for understanding questions directly into websites.  (FREE) 
78 Radio Garden
Engage students in music and cultures from around the world through easy to locate live radio broadcasts.  (FREE) 
79 Merge Cube
Give students a 3D augmented reality experience exploring topics.  The Merge Cube can be turned into many different objects that are applicable to what you are teaching. (There are many free and paid apps that work with Merge Cube.)   
80 Matholia
Have students fine tune their math skills with Matholia's practice modules and learning games.  (There is a U.S. Setting from the drop down menu at the top. Has a free trial) 
81 Prodigy
Get students engaged practicing math skills with Prodigy math games.  Kids love it.  I have even seen Youtube streams of kids playing these games just like Fortnite.  
82 Explain Everything
Create a digital lesson using Explain Everything or have Students create a digital project.  This might work well with your interactive Smart Projector.   (Free and paid accounts)
83 Geometry Pad
Interactive tablet app for Geometry.  Get students drawing and learning about geometric shapes. (free and paid accounts)
84 Choice Eliminator
Use the Choice Eliminator 2 Google Forms add-on to remove choices from a list once they have been selected.  This is a great tool for any sort of "sign up" you need to have from parent teacher conferences to put lucks. (FREE)
85 Easybib
Have students use Easybib to create a works cited for any project they are working on.  (FREE)
86 Mathplayground
Engage students practing their math skills with the FREE games at mathplayground.com
87 Kaizena
Use your voice to more quickly leave comments and feedback on student work with Kaizena.  (FREE)
88 Videonot.es
Videonotes is a cool google Chrome Extension (FREE) that allows you to take notes on the same screen that you are watching a video.  The notes save to your Google Drive and can easily be shared.  Use this tool to share video notes with your class or have your students use it to show comprehension.  
89 Buncee
Use Buncee or have your students use it to create an exciting and engaging presentation. Free and paid plans available
90 Recordit
Have your students or yourself make a screencast presentation or a GIF with recordit.com You can make a screen cast up to 5 minutes long with the FREE version.  If you love this tool you can purchase an unlimited account for $30 one time fee.
91 Anchor.FM
92 WriteReader
93 PictureThis
94 GoFormative
Digitally enhance your old worksheets with GoFormative by inserting questions and embedding content to existing documents.  Has Free and paid account types.
95 Quia
Create or use existing online games, activities, quizzes, and more qith Quia.  Has a 30 Day Free trial and annual subscription.
96 Talking Pics
Use a FREE app like Chatterpix or Blabberize to add sound and make a picture talk.  You could have your students do this to show understanding or you could use it to teach a concept. 
97 BrainPop
Use BrainPop's animated videos, games, and activities to spice up your lessons.  Subscription based but does have some free content.
98 Quirky
Do you have a budding young inventor in your class.  Have them submit their idea to Quirky and see if it can be created in real life.  This might be a great idea for GT classes. 
99 Student Newspaper
Have your students work individually or collaborate to produce a student news paper as a summative assessment.  
100 Digital Escape Room
Build a digital escape room to challenge your students critical thinking skills and content knowledge. 
101 Escape Room
Build a physical, live, in your face, hands on escape room to challenge your students  critical thinking skills and content knowledge.
102 Google Sites
Build a Google Sites website for your class or have students create one for an assignment.
103 Class Dojo
Communicate with Parents and provide feedback about students through Class Dojo.
104 Fast Form
Fast Form is a Google Forms add-on that allows you to quickly insert Special Character, Subscripts, and Superscripts into your Google Forms.
105 Google Keep
Use Google Keep to gather resources that you find, make notes about your ideas, save photos that you want to go back to later.  
106 Google Translator
Use Google Translate to communicate with students or parents.
107 Plickers
Track your students responses with Plickers.
108 PowToons
Create yourself or have your students create a PowToon video presentation. 
109 Swivl
Share a lesson video with a Swivl Robot.
110 Online Textbook
Have your students complete a lesson or activity through the online textbook in ClassLink.
111 Trail Blazer
If you are one of the most amazing teachers in the school district and you helped me test out a new idea this is the badge I gave you a special invitation to apply for.  
112 Trello
Have students organize ideas and collaborate together with Trello
113 Piktochart
Have students create an info-graphic to show what they have learned. 
114 IXL
Have your students practice their skills by completing activities on IXL.com
115 Bloomz
Use Bloomz to communicate with parents.
116 iTranslate
Use iTranslate to help your ESL students communicate and understand.  You could also use iTranslate to explore foreign cultures and learn foreign languages. 
117 EyeJack
Experience Augmented Reality Art with the EYEJACK app.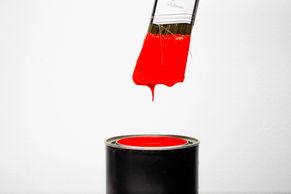 118 No Red Ink
Get your students learning with interactive custom tailored activities in No Red Ink.
119 Picmonkey
Create designs to support your class with PicMonkey.  Have students create images to show what they have learned.  

120 Doceri
Use Doceri to teach your class free from the PC.
121 SignUpGenius
Manage events, volunteers, or even class projects with SignUpGenius.  
122 iDoceo
Organize and manage your class room information with iDoceo.
123 ReadTheory
Meet your students individual learning needs through adaptive reading comprehension activities on ReadTheory.
124 News ELA
Get your students engaged in reading and comprehending with adaptable articles from NewsELA. 
125 XtraMath
Help kids mater basic math facts with XtraMath.
126 GoNoodle
Get your students up and physically involved in learning with GoNoodle Videos.
127 ClassTag
Communicate quickly and easily with parents through ClassTag.
128 Spelling City
Expand your students reading comprehension and knowledge of vocabulary words with Spelling City.
129 Google Calendar
Keep track of all the meetings you have to attend and when you need to be there with Google Calendar.  Share important school events with your students through Google Calendar.
130 ZipGrade
Want old school tech with a new twist? Try ZipGrade to quickly grade scantron answer documents with your phone.  
131 Symbaloo
Organize web links for a student activity using Symbaloo.  Or have student research and gather great resources to share with Symbaloo.
132 Oral Testing
Do you go above and beyond to help your student be more successful with testing by digitally providing testing accommodations with screen casting or inserting audio commentary into a slide show?  This might be the badge for you.  
133 Google Earth
Use Google Earth and or Google Tour Creator to take your students on a journey exploring locations locally and around the world.
134 Lead4Ward
Find and implement TEKS based lesson plans and STAAR practice through Lead4Ward.
135 Book Wizard
You can use Scholastic Book Wizard to find new books or identify reading levels of books for your students to make sure they are reading on level.
136 Education Galaxy
Have students practice skills and knowledge through individualized learning programs in Education Galaxy. 
137 Language Learner
Have your students use a language learning app like Duo Lingo to practice new language skills.
138 Discovery Education
Engage students in the vast list of resources available through Discovery Education.  
139 Story Time
Have students watch online videos of someone reading story books.  For Example Storylineonline.net, The Willard Sisters, Godwin Celebrity Readers, etc.
140 Study.com
Keep students engaged reviewing concepts through fun kid level videos on study.com
141 NumberRock
Engage students in fun and catchy math songs that will reinforce concepts learned in class.
142 MysteryScience
Use TEKS aligned Mystery Science lessons and videos in class to explore science concepts in greater depth.
143 Epic Books
Get students engaged in reading with a vast library of eBooks and audio books at get epic.com
144 Prezintation
Use Prezi or better yet have your students use Prezi to create a presentation explaining a topic.  
145 Spark
Have students create images or video in Adobe Spark to show what they have learned.
146 Remind
Communicate with Parent or staff through Remind.
147 iMovie Maker
Have students produce video projects with iMovie.
148 Video Conference
Hold an online meeting with a program like but not limited to Google Hangouts or ZOOM.us with your students or colleagues.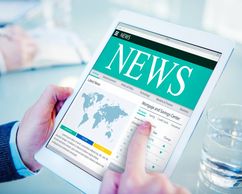 149 In Local News
Engage students exploring local news websites to keep up with current events. 
150 Spinners
Use a random spinner or selection tool like Wheeldecide.com to take the pressure out of choosing a student or group to perform a task.
151 Calm'em Down
Relax and refocus your students with soothing sounds such as Rain and Thunderstorms on YouTube or Calm.com
152 Lone Star Learner
Build students Reading Comprehension skills with online activities in LoneStarLearning.com
153 Smart Board
Engage Students in an interactive Smart Board lesson.
154 ClassroomQ
Queue up your students for help from the teacher with ClassroomQ.
155 zzish
Create an assessment for your students in Zzish to track who is understanding concepts and who needs more help.
156 AAASpelling
Get your students practicing their spelling words with AAAspell.com activities.
157 Unique Learning Systems
Unique Learning System provides Special Education curriculum with lesson plans and activities designed to meet all students at the level and meet their needs.
158 WebQuest
Send your class on a student centered adventure through the internet to find answers and information.  Provide students with a list of questions and let them find the answers where they can.  You can also provide a specific website you want them to use for lower level students.
159 Splash Math
K-5 online curriculum aligned math activities and concepts.  Splash Math provides reports on student progress and offers diagnostic assessments.  Great for group review activities on interactive smart board.
160 Times Tales
" Times Tales® is an award winning,  innovative, mnemonic-based program that makes it fun and easy to memorize the upper multiplication facts.  Times Tales® utilizes visual, simple stories to provide students with a "memory peg" which allows quick and effortless recall of otherwise abstract facts. "
161 Bouncy Balls
Bouncy Balls is a fun tool for monitoring classroom volume levels.  Bouncy Balls uses visual and audio cues to warn your class to be quiet.
162 Watchkin
Watchkin is a safer way to show youtube videos in class.  Watchkin blocks adds and video recommendations to help avoid awkward moments in class.
163 Sketch Notes
Sketch notes or visual note taking is a different way of taking notes.  This can be a great way for visual learners to process information.
164 Paper by 53
" Bring your ideas to life in all their messy glory. Paper's perfectly-tuned tools make it easy to sketch, type, paint, draw — wherever your thoughts take you. "  Paper is a great tool for drawing as well as sketch note taking.
165 Ozobots
Ozobots are little robots that your students can code and program to perform tasks.  Ozobots can follow colored lines and respond to code that it encounters on a surface.
166 Photography
Have your students capture life around them with a digital camera.  Photography can be used to capture images of work students have created and add their work to a digital portfolio.
167 Book Creator
Students can use Book Creator to create many types of books including interactive stories, science reports, instruction manuals, about me books, comic adventures, etc…
168 Cool math
Coolmath.com has interactive math lessons.  Watch out for coolmathgames.com though.  The games website has a lot of non-educational games and I don't recommend it.  
169 Story Bird
With Story Bird students can create their own eBooks or read books created by others
170 Countdown Timer
Find a variety of different countdown timers to use in your classroom.
171 Team App
" Team App is a platform that allows teams and social groups to improve communication by creating their own smartphone app. "
172 ClassHook
Classhook allows you to search for video clips from popular TV shows and movies that are educational and relevant to your topic.  There are filters to narrow down your search based on grade level and clip length.   
173 Badge Builder
Have you submitted a new badge idea through the badge submission form?  Was it approved and added to the list?  If you answered yes to both of those questions you can apply for #173 Badge Builder.
174 Point Bridge Designer
Have your students design engineering and industrial projects with a CAD program like Point Bridge
175 MakeyMakey
Have your students explore and learn about electric circuits, conductivity, and electric flow.  This engaging learning toy is great for science class, maker spaces, and more.  Students can make music or play games with everyday objects.
176 Poll Everywhere
Use Poll Everywhere to survey students and allow them to learn from the results.
177 iStation
Get your students learning reading or math through  iStations adaptive curriculum and assessments.
178 Siemen's Solid Edge
Have your students design engineering and industrial projects with a CAD program like Siemen's Solid Edge